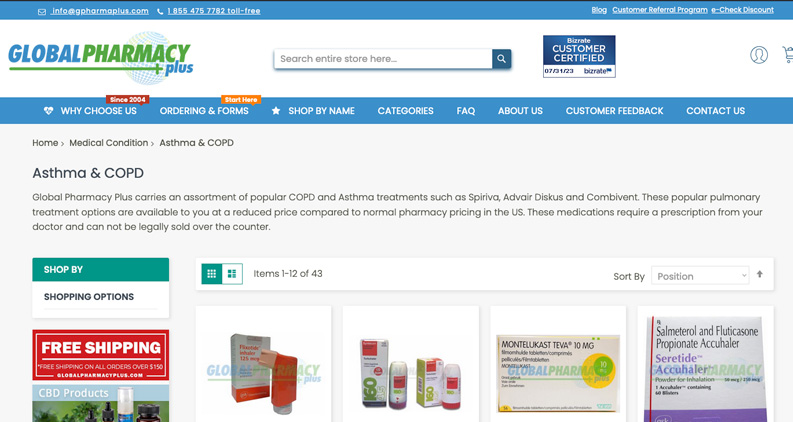 We at Global Pharmacy Plus are thrilled to announce that we have been diligently working behind the scenes to revamp your shopping experience with us! We have invested heavily in the latest technology, with a specific focus on making your prescription shopping easier, faster, and safer than ever before.
The driving force behind this upgrade has been you - our loyal customers. We listened to your feedback and incorporated it into our design, seeking to provide you with a seamless and intuitive shopping experience. This updated platform aims to enhance your user experience, simplify the ordering process, and increase overall site security.
We're confident that this move will greatly improve your journey with us, from browsing for products to placing orders. The features of our new website have been designed keeping your convenience in mind. We've simplified navigation, streamlined the checkout process, and integrated advanced security measures to ensure your information is always safe.
However, to make this transition as smooth as possible, our website will need to be temporarily taken offline. This change will take place during the evening, during which we anticipate a downtime of a few hours. We know that this may be inconvenient, and we apologize for any disruptions this may cause. To keep you informed, we will post a maintenance message on our website during this period.
We want to assure you that we at Global Pharmacy Plus are working hard to minimize this downtime and aim to get the new website up and running as swiftly as possible. Our team is excited to share this new platform with you, and we can't wait for you to experience the improved shopping journey.
Thank you for your patience and understanding during this transition. We look forward to continuing to serve your prescription needs through our enhanced website.
Please stay tuned for more updates and information about our new site launch.